Was it something with a walk-in a 11 cl large Swimming Pool? Already at the first tear, this bright blue cocktail takes you directly to your favorite charter destination! With its tropical taste of coconut, Swimming Pool is hard to resist.
Ingredients

2 cl of vodka
2 cl light rum
1 cl milk
2 cl coconut syrup
2 cl Blue Curacao
2 cl pineapple juice
1 tablespoon desiccated coconut flakes
75 g ice cubes
1 piece. lowball glass
Ingredients

Fill a lowball glass with ice cubes.
Fill a shaker with ice cubes.
Pour vodka, light rum, milk, coconut syrup, Blue Curacao and pineapple juice into the shaker.
Shake thoroughly.
Strain the mixture into the glass.
Garnish with a tablespoon of desiccated coconut flakes on top.
Enjoy.
Spice up the party like a pool party

Neon blue hue & summery taste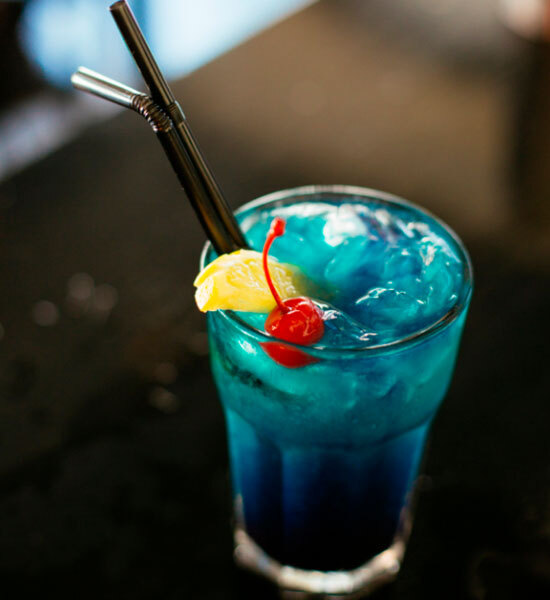 Cocktail card with Swimming Pool
Should your party exude summer and sun? In addition to Swimming Pool is Pina Colada, Passionada and Sex on the Beach all cocktails that send thoughts towards warmer skies.
To hit as wide as possible, you can also make a cocktail card with different taste experiences!
Feel free to choose a couple of cocktails that cover both the sweet, sour and strong. Then you are well covered! And there will not be a single guest who can not get a delicious cocktail at the bar.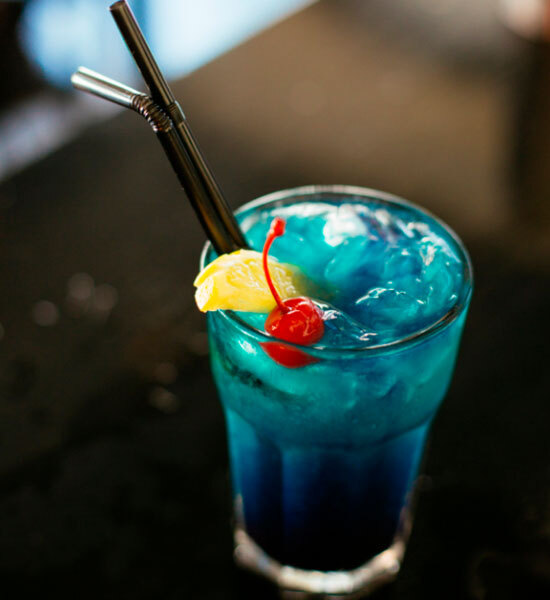 Origin of Swimming Pools
Where exactly the Swimming Pool cocktail comes from is hard to say. But there is a sweet story about the cocktail:
Swimming Pool is said to be introduced at a hotel bar. Here one of the hotel guests was upset that there was no pool and expressed this to the bartender. The bartender told the guest that he had a special cocktail for those guests who either could not swim or did not have the opportunity.
The guest said yes to this cocktail. Then the bartender served the cocktail Swimming Pool and the guest's joy in the eyes was unmistakable.
Offer guests cocktails ad libitum

With our complete bar solution, your guests can enjoy delicious cocktails throughout the evening – without having to lift a finger!