Pina Colada exudes holiday and summer with its icy temperature and sweet taste of pineapple and coconut. The creamy and fresh Pina Colada is a hit at home as well as in the south.
Ingredients

4 cl light rum
6 cl of pineapple juice
2 cl coconut syrup
4 cl milk
70 g ice cubes
1 tablespoon dried coconut flakes for garnish
1 slice of dried pineapple for garnish
1 pcs. highball glas
Instructions

Fill a highball glass with ice cubes.
Fill a shaker with ice cubes.
Add light rum, coconut syrup, pineapple juice, and milk to the shaker.
Shake thoroughly.
Strain the mixture into the glass.
Garnish with dried coconut flakes and a dried slice of pineapple on top.
Learn about variations and origins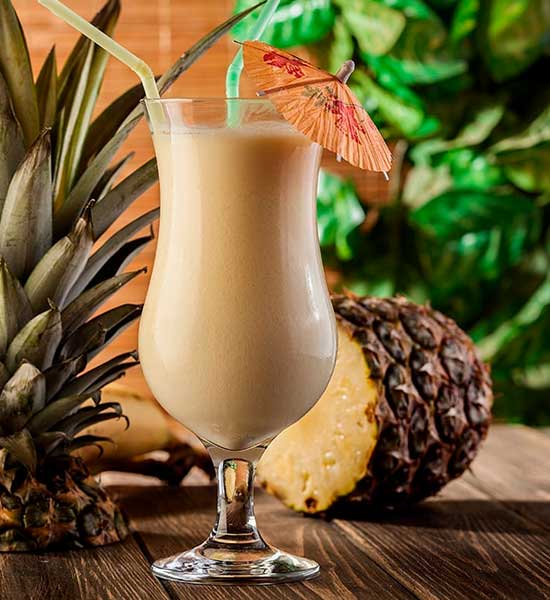 Variations of Pina Colada
There are many variations of Pina Colada, but one thing we never touch: the pineapple juice. In any case, it is the main component of this tasty cocktail. On the other hand, there is unrestricted stroke with the other ingredients in Pina Colada, where you can, for example, make it less sweet or even more creamy.
You can experiment with the room at any time. For example, try a golden, light, spiced, or dark variant, where everyone gives the cocktail an utterly different taste expression. You can also easily adjust the coconut taste with either syrup, cream, or Malibu.
Would you like some specific offers on a different kind of Pina Colada? Try the recipes for Ginger Pina Colada and Colonel Colada.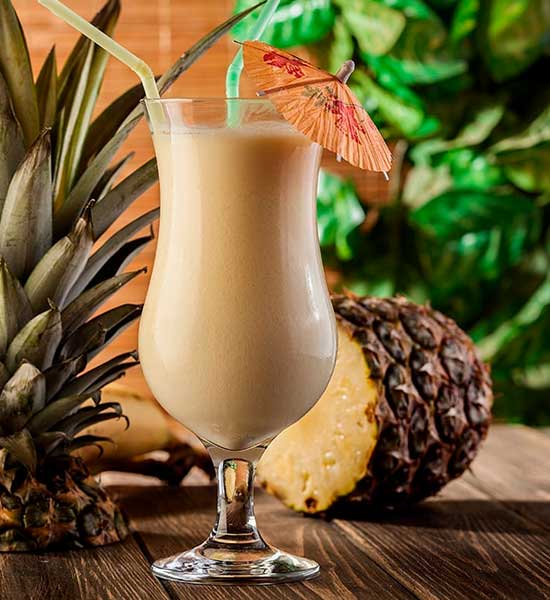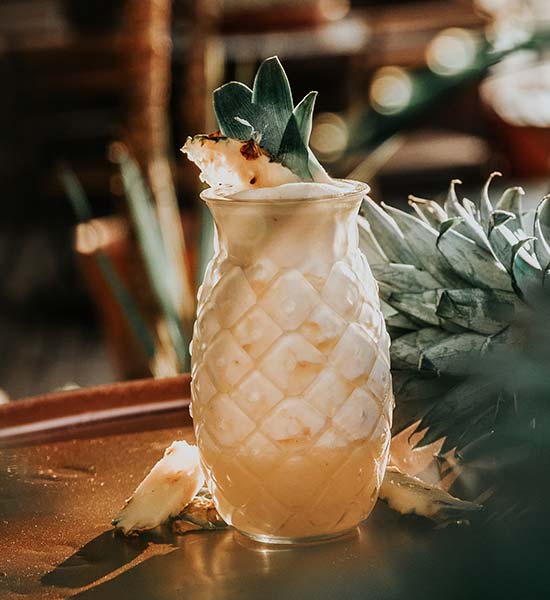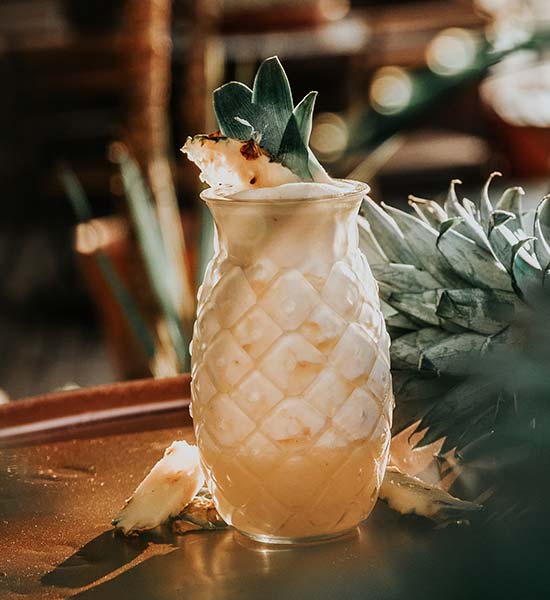 Pina Colada origin
As with so many other famous and classic cocktails, there is a rift about its origins.
Some claim that Pina Colada has its origins in the hotel The Hilton Caribe in 1954, where employee Ramon Marrero mixed the full-bodied flavor combination. Others believe the cocktail originated at bars in either Puerto Rico, Curacao, or Old San Juan.
Wherever this mouth-watering cocktail has its origins, today it is enjoyed all over the world. You will rarely experience a cocktail bar that does not have Pina Colada on the menu.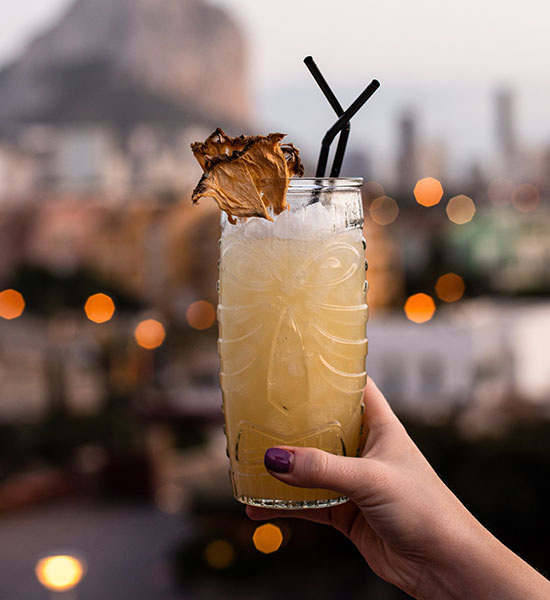 Non-alcoholic Pina Colada
Do you want to enjoy a non-alcoholic drink at home, or should guests have the opportunity for your upcoming party? A non-alcoholic Pina Colada is an excellent choice as the taste remains delicious. However, it certainly does not get too sweet without alcohol, as the juice from the glue adds a touch of acidity.
Ingredients
3 cl coconut syrup
12 cl pineapple juice
2 cl whipped cream
½ lime
115 g ice cubes
Intructions
Fill the shaker with ice.
Squeeze lime juice into the shaker.
Add all other ingredients and shake thoroughly.
Serve the non-alcoholic Pina Colada in a tall glass.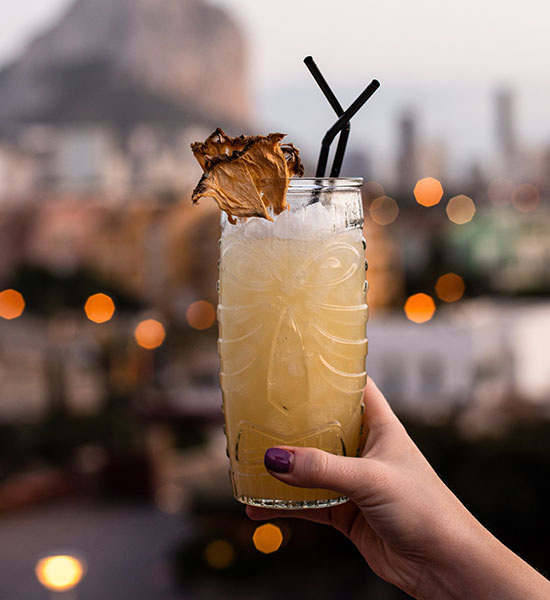 Rent an all-inclusive bar
Hold the party with a free bar, and everything included: bartender, spirits, ingredients, equipment, ice cubes, and crystal glasses! We deliver it all directly to your address.