Whiskey Sour is the perfect blend of acidity and sweetness with the aroma of the bourbon shining through in the end. This cocktail is a great offer no matter what occasion and has clearly become one of the favorites at many cocktail bars around the world.
Ingredients

5 cl. Bourbon.
2,5 cl. lemon juice.
1,5 cl. egg white.
2 drops Angostura Bitter.
1 cl. Cane sugar syrup.
1 swirl orange.
115 g ice cubes.
INSTRUCTIONS

Pour on all ingredients
near ice in the shaker.
Shake and let it sit.
Pour the mixture into a glass
with ice.
Serve with a slice
of orange.
Learn more about cocktails
THE HISTORY AND THE VARIATIONS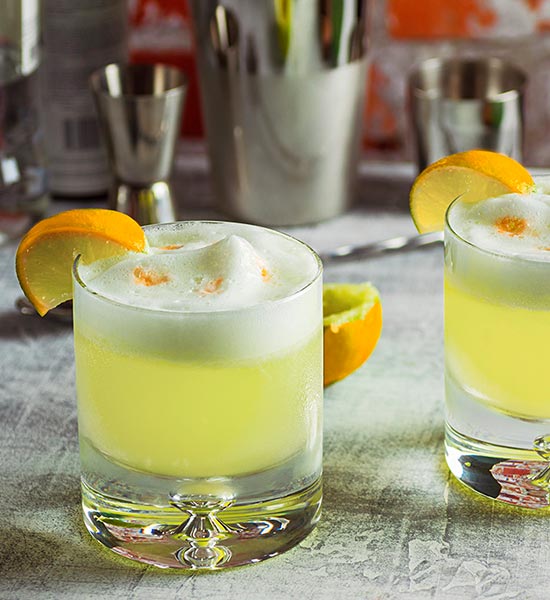 VARIATIONS OF WHISKEY SOUR
There are a wealth of options if you want to twist your Whiskey Sour. Maybe you have a reason to avoid using egg whites? Then you just go for a Boston Sour, which consists only of Bourbon Whiskey, lemon juice, and sugar syrup.
Additionally, you can throw yourself over a Gin Sour and New York Sour. Here you add 1-2 cl of red wine, which gives the drink a little more depth. Of course, it is also obvious to replace Bourbon with another whiskey or spirits.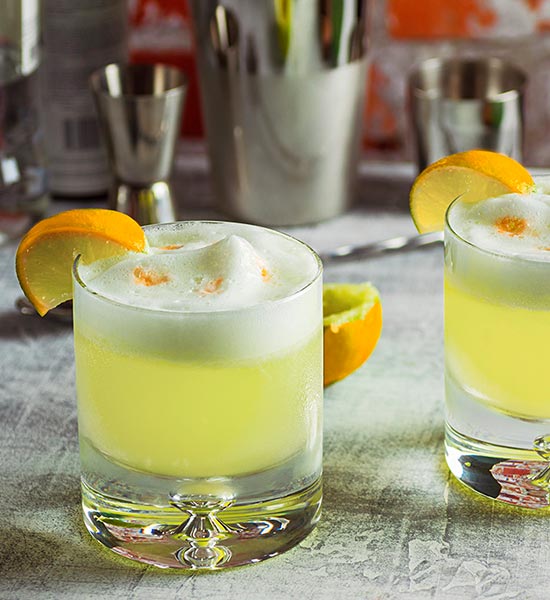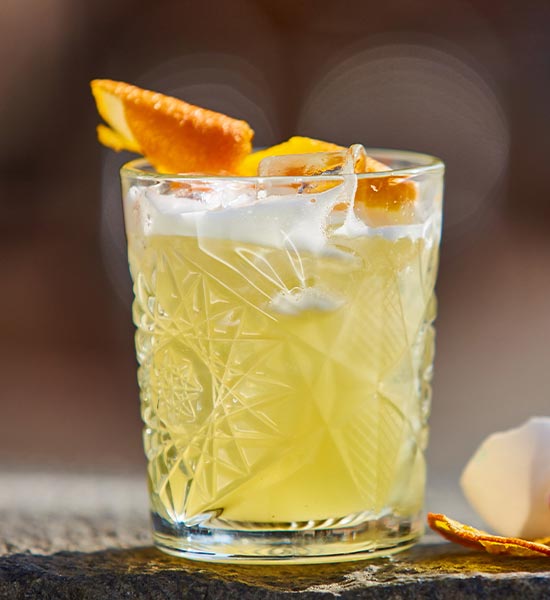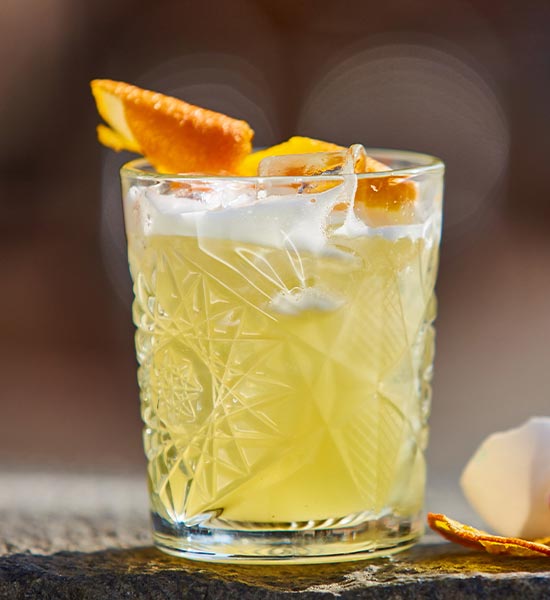 WHISKEY SOUR ORIGINS
Whiskey Sour originates from America, where it got its title from Jerry Thomas in 1862. However, it was mixed long before by the British sailors, who were not always guaranteed clean drinking water. When thirst arose, it was obvious to use the remedies available: lime, lemon, sugar, and whiskey.
The cocktail also had another benefit for the sailors. The long trips on the water always involved illness, but they tried diligently to prevent the ills with Whiskey Sour.
THE COMPLETE BAR SOLUTION
GET EVERYTHING DELIVERED FROM THE BAR TO THE STRAWS
AND ENJOY YOUR PARTY WITHOUT WORRY!