Sidecar is a sour, fruity cocktail with a pleasing aroma. It is perfect for a day of relaxation with its depth where there is time to enjoy.
Ingredients

3 cl cognac
3 cl Cointreau
3 cl cane sugar syrup
3 cl lemon soda
1 slice orange
75 g ice cubes
Instructions

Cool a cocktail glass.
Pour ice cubes, cognac, cointreau, cane sugar syrup and lemon juice into the shaker and shake thoroughly.
Strain into the cocktail glass, garnish with a slice of orange and serve.
Learn about origins and variations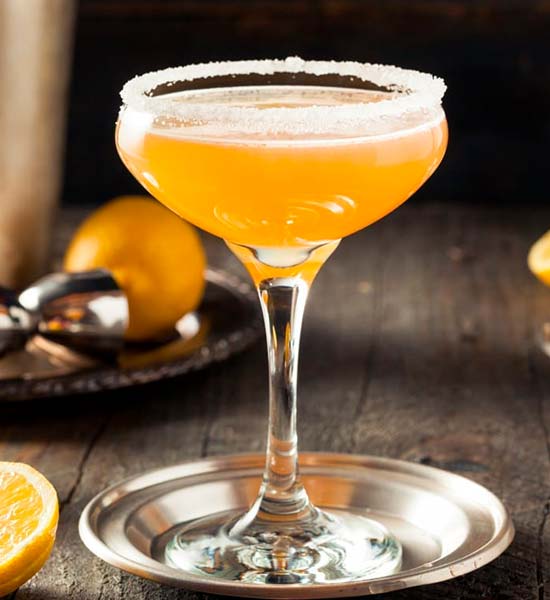 Sidecar origin
The Sidecar is one of the most popular choices among the classic cognac cocktails. It has been a part of the cocktail scene for centuries but is still a favorite today.
The origins of Sidecars are unclear. Both Paris and London have taken the credit for inventing the cocktail, but nothing is known for sure.
However, it is widely believed that the Sidecar was invented at the end of World War II. The cocktail is named after the Sidecar on a motorcycle, a frequently used means of transportation during that period.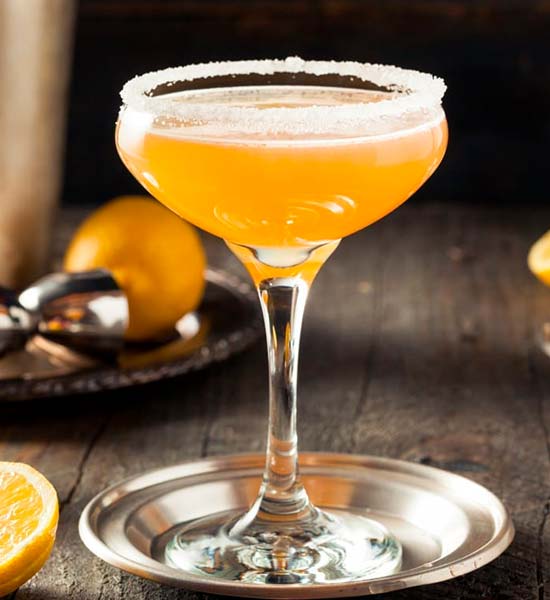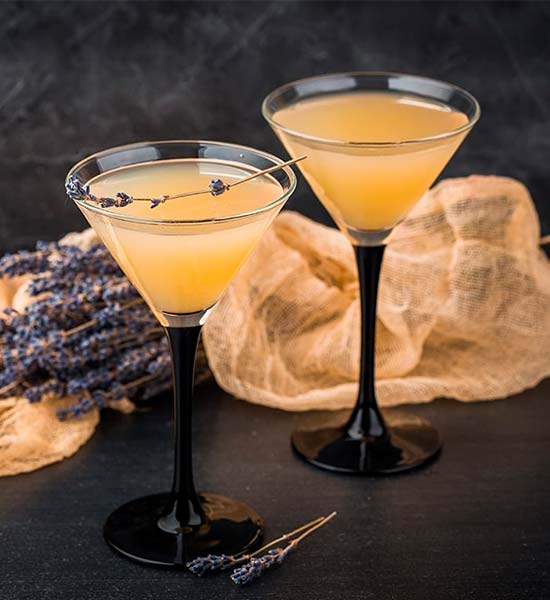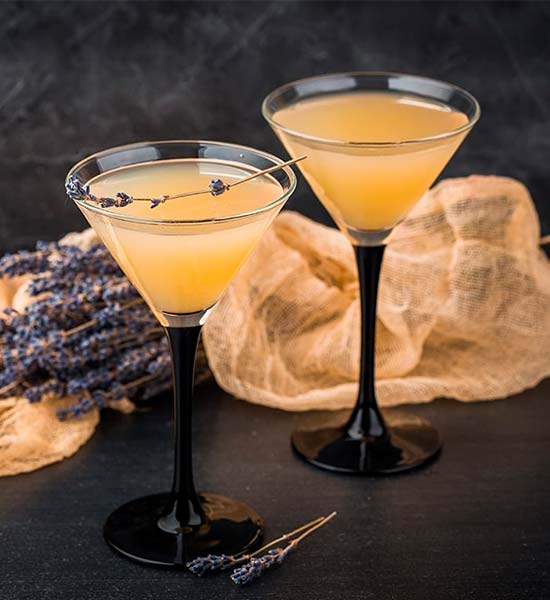 Variations of Sidecar
In addition to being a fantastic cocktail in itself, Sidecar also has a few well-known, classic variations.
With a Between the Sheets, you get to experience how important it is when you replace half of the cognac with rum. As a result, the cocktail Between the Sheets is a little sweeter and a little heavier than the original Sidecar cocktail.
Additionally, you can try spicing up your Sidecar with different berries. There are many other recipes, but you may want to try a Cherry Sidecar or a Blackberry-Pineapple Sidecar.
Have a party with cocktails ad libitum
Shall we provide cocktails for your party? Book our complete bar, where everything is included!