Revive this 90s classic that quickly evokes joy and fond memories for the vast majority. The taste is refreshing, the color is festive, and a Polar Bear drink is super easy to make at home with a few ingredients!
Ingredients

4 cl vodka
16 cl Sprite
2 cl Bols Blue Curacao
1 slice lime
75 g ice cubes
Instructions

Pour both Sprite and vodka into the glass with ice cubes.
Top with Blue Bols.
Garnish with a slice of lime and serve.
Is there more about the drink?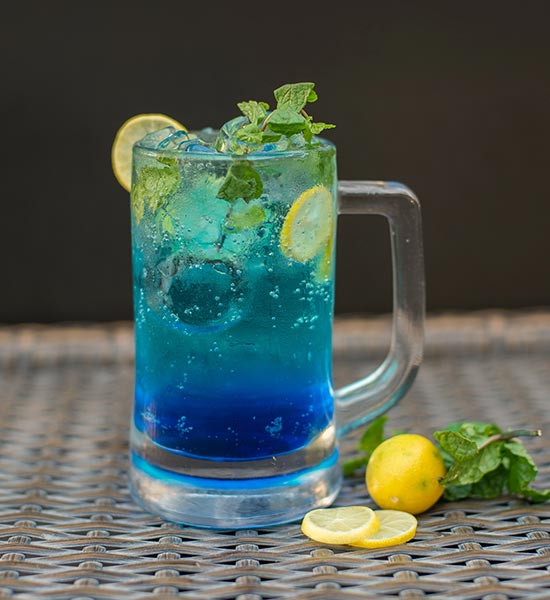 Variations of Polar Bear
It's a little hard to describe what a Polar Bear tastes like, right? However, the slightly neutral taste makes it easier for you to twist it a bit! For example, you can spice up the drink with vodkas of different flavors.
Do you want to turn down the Polar Bear's sweetness a bit? Then you can advantageously replace Sprite with sparkling water – or make a mix of both. On the other hand, would you prefer it even sweeter? Then we will tell you a secret! Add a little bit of fruit syrup, and enjoy it at maximum!
If you're just in the mood for the good old classics, then Champagne Brus, Fire-truck, and Filur are a few obvious options!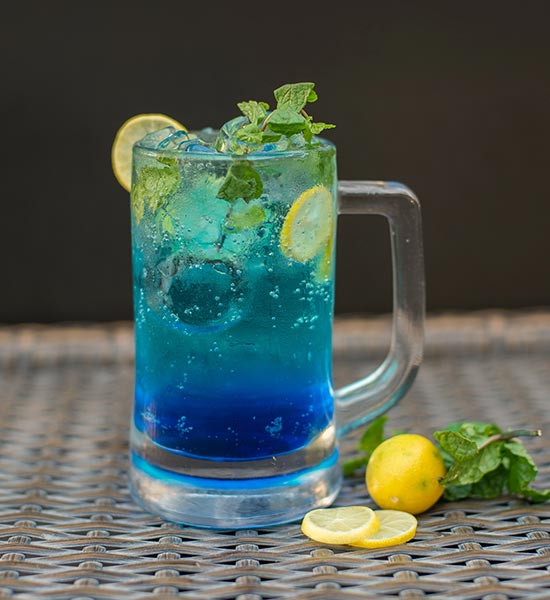 Polar Bear origin
The taste of alcohol is minimal in the Polar Bear, and it has probably been crucial to that popularity among young people in the 90s. Here it was long over the bar counter galore at the country's discos. Polar Bear and the other classics like Kung Fu, Champagne, and Filur were the answer of the time to ciders and other ready-mixed drinks.
Today you will still find a Polar Bear on the discos' menu – but far from as much as in the heyday of the drink. Well enough, the drink Polar Bear is threatened, but it continues to return to both private parties and city life!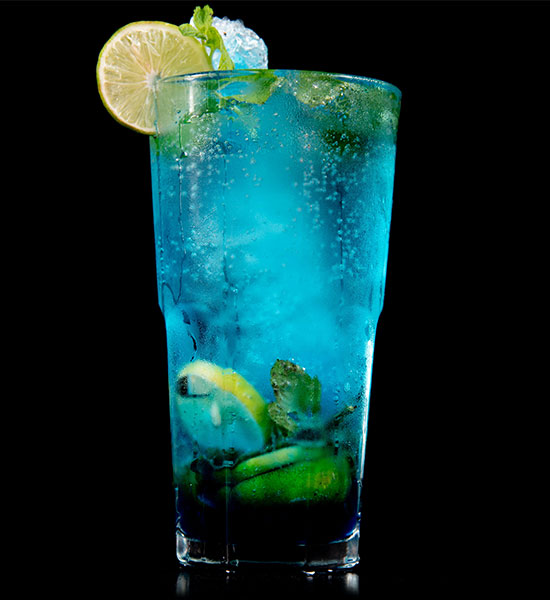 Non-alcoholic Polar Bear
An alcohol-free Polar Bear is very simple. You omit the vodka! Of course, a non-alcoholic Polar Bear tastes the most, like … soda. But deliciously colored!
If you want to give it a more exciting taste, add, for example, sparkling water, lemon juice, or fruit syrup. Here there is plenty of opportunities to experiment, both so that it becomes a hit for children and adults.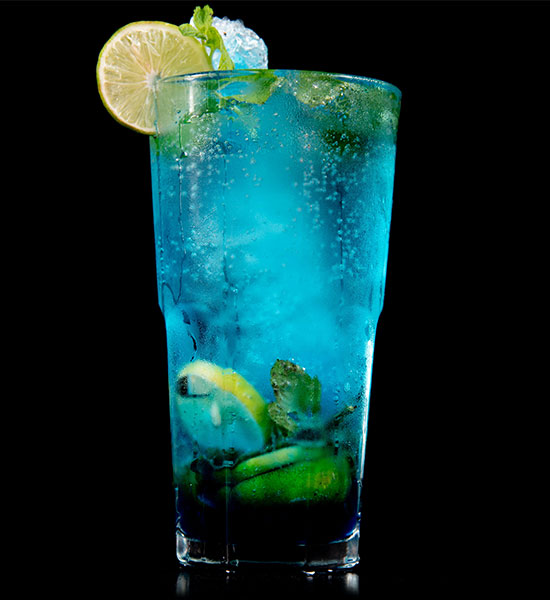 Do you want to get rid of the hassle?
Rent a complete bar with bartenders, spirits, ingredients, equipment, ice cubes, and glasses! We take care of the entire cocktail bar while you can sit back and enjoy the excellent company for your party.