An Old Fashioned tastes sweet but is also aromatic with a bit of bite from angostura. If you are not so fussy with the angostura bitterness, you can slightly turn down this particular ingredient. 
Ingredients

6 cl Bourbon
2-3 drops angostura
2 cl Danish water
3 g sugar
1 swirl orange
75 g isterninger
Instructions

Pour the ingredients, together with the ice cubes into a low glass.
Stir until the sugar is dissolved.
Squeeze the orange swirl so that its juice is released. Then put it in the glass and serve.
More about the clasic cocktail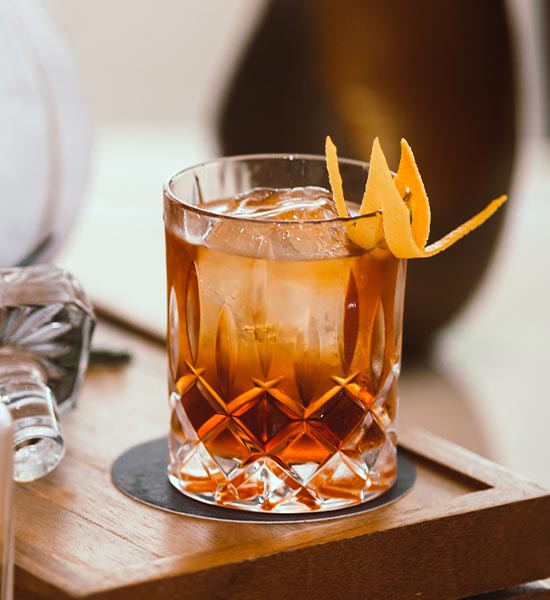 The story behind Old Fashioned
Old Fashioned is the epitome of a cocktail in its purest form. Back in 1806, a cocktail was described as "spirits, sugar, water, and bitters," which is basically what an Old Fashioned consists of.
It also means that an Old Fashioned is an easy cocktail to make. But, on the other hand, there is a challenge in getting the individual components to go up in a higher unit.
Old Fashioned has gained significant popularity in recent years. This is mainly due to the Mad Men series, where this cocktail's impressive (perhaps rather insane) number is drunk.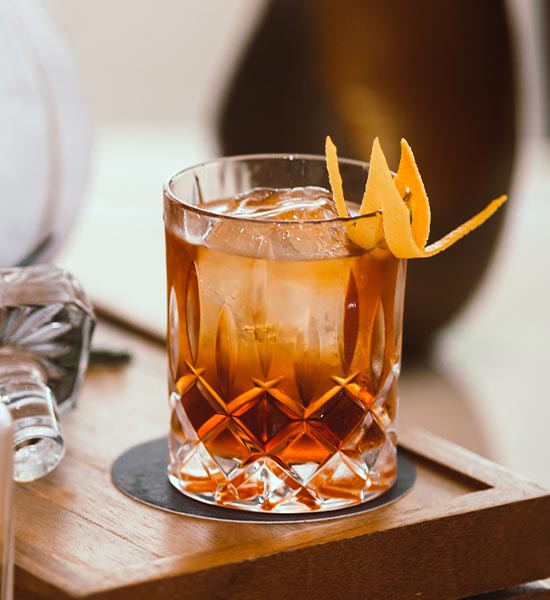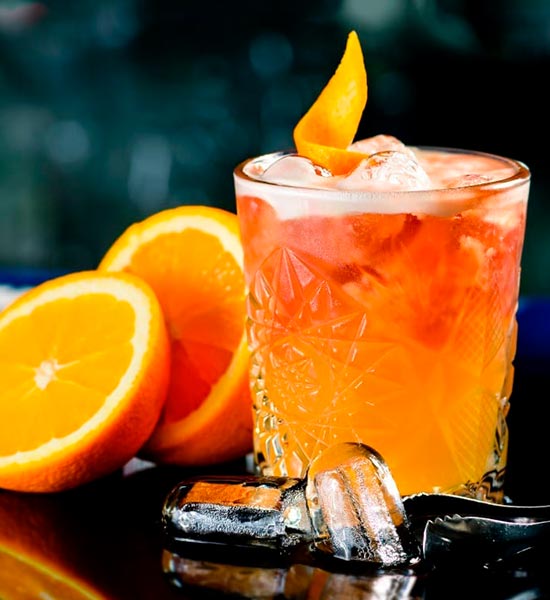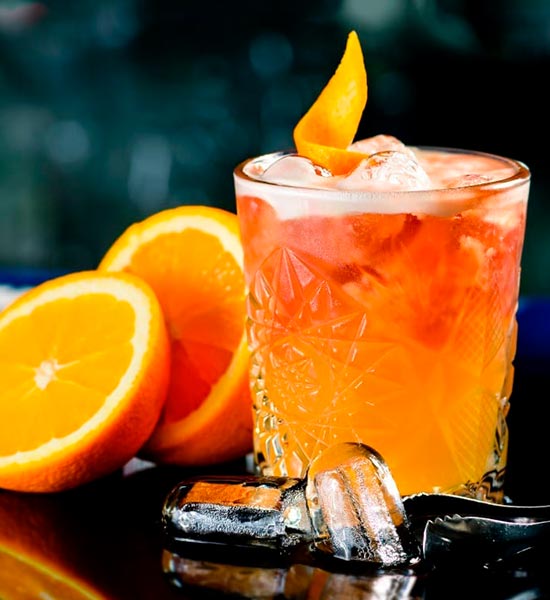 Variations of Old Fashioned
In many cases, the original Old Fashioned is the best choice. But you may be in the mood to try something different or make your recipe- and there are many opportunities for that!
For example, try Espresso Old Fashioned, which, as the name suggests, tastes like coffee. But, on the other hand, are you happy with the taste of orange in your cocktails? Then The Golden Dram is just for you! It's still packed with whiskey, just like an Old Fashioned one, but the ingredient list is a bit longer.
Free bar with high-end cocktails
Should we serve Old Fashioned and other classic cocktails in stripes for your party? Book a complete bar solution and take the party to the next level with cocktails ad libitum!