A champagne soda drink is based on green soda and Cuba caramel. That, of course, makes it a sweet experience, and the taste of caramel makes it potent. All in all, it is hugely palatable! With its associations to the ice lolly, champagne soda is refreshing and refreshing on a hot day.
Ingredients

2 cl Cuban Caramel
1 cl lime juice
Top off with green soda
1 slice of dried lime for garnish
50 g ice cubes
1 pcs. highball glass
Instructions

Fill a highball glass with ice cubes.
Pour Cuba Caramel and lime juice into the glass.
Top up with green soda.
Garnish with a slice of dried lime.
Big and small about the drink
Variations, background and non-alcoholic version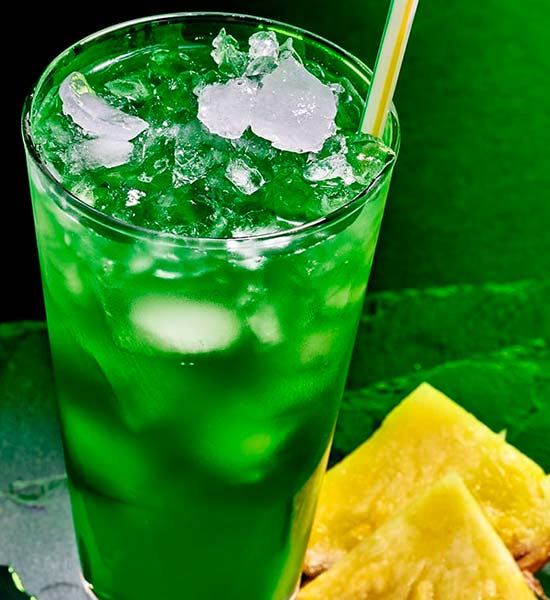 Variations of champagnebrus
Should your Champagne Brus drink have a little extra wow-effect? You can screw up the strength of spirits a bit and add a splash of rum. If the drink is to be even more reminiscent of the ice lolly, then you can dip the edge of the glass in dark chocolate.
Could it be tempting with other drinks from the same category? Then there is plenty to choose from! Try a Kung Fu, Filur or Astronaut.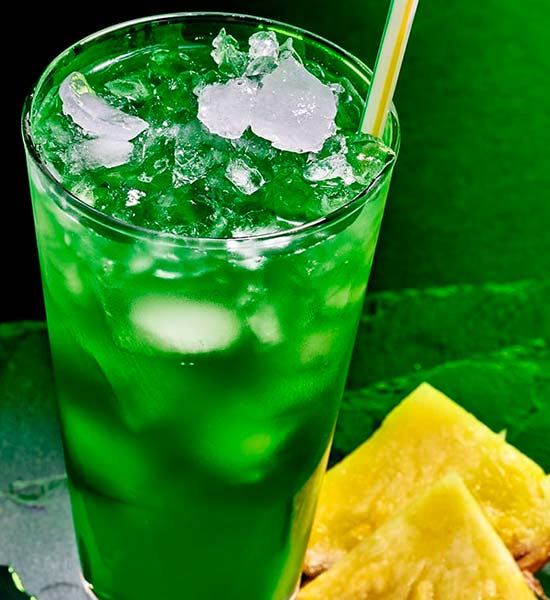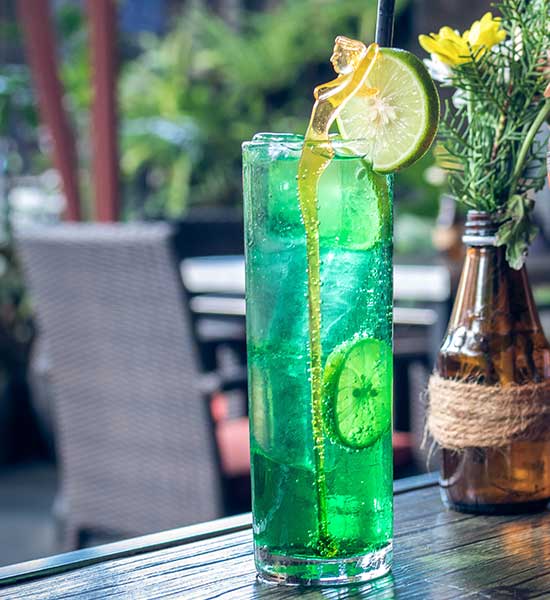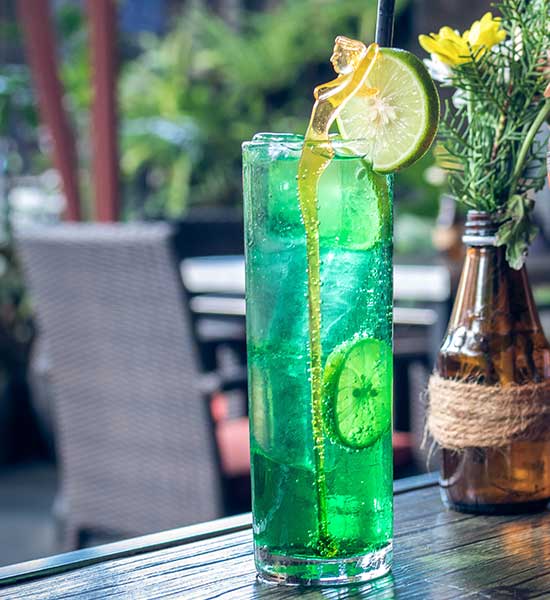 Champagnebrus origin
Champagne Brus is a bit of a cult classic but is not found on many menus anymore. This is because cocktail fashion is changing and that not many green sodas are produced anymore.
The ice cream stick inspires the Champagne Brus drink with a taste of lemonade in sip and name. With its straightforward ingredients and sweet flavor, Champagne Brus is in the Filur family, Brandbil, Polar Bear, Københavnerstang, and other drinks from the 80s and 90s.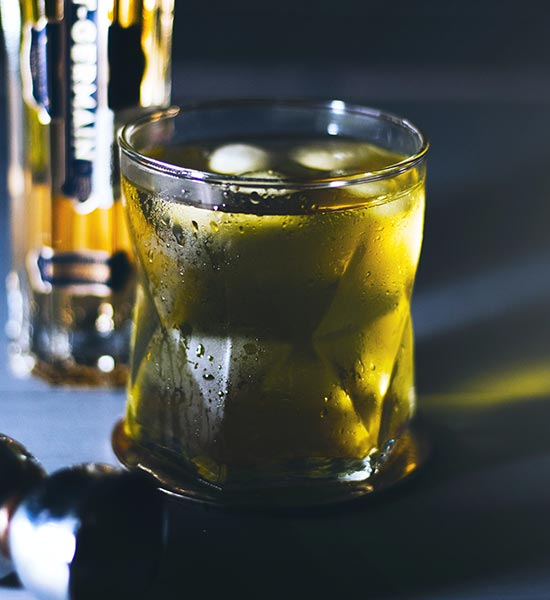 Non-alcoholic Champagnebrus
Whatever an alcohol-free Champagne Brus is intended for children or adults who prefer to avoid alcohol, it is always a better experience if you make a little extra out of it. A non-alcoholic Champagne Brus is basically made from the same ingredients as the original.
Ingredients
2 cl caramel syrup
1 cl lime juice
20 cl green soda
1 slice lime
50 g ice cubes
Instructions
Fill the glass with ice cubes.
Add caramel syrup and lime juice.
Add green soda.
Garnish with a slice of lime and serve.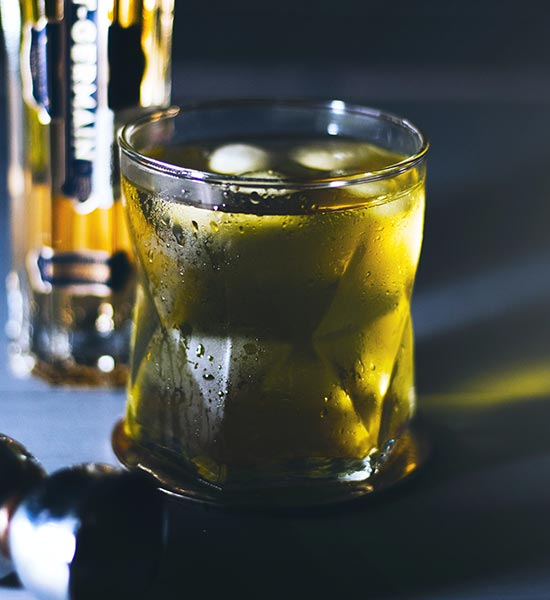 Hold your event with free bar
Should we serve Champagne soda and other delicious cocktails ad libitum? Get a complete bar solution for your upcoming party!