Bramble can probably best be described as a spring cocktail. Its fruity berry taste and the sour kick from the lemon juice balances it perfectly! The sweet shades do not hide the spicy aftertaste of the gin – in interaction, the fresh feeling arises.
Ingredients

4 cl. gin
2 cl. lemon juice
2 cl. cane sugar syrup
2 cl. blackberry syrup
1 swirl lemon
120 gm. crushed ice
Instructions

Shake gin, lemon juice, and syrup thoroughly.
Strain into a glass filled with ice.
Pour blackberry syrup over the back of a spoon. It settles as a layer on top of the cocktail.
Eventually, garnish with one swirl of lemon and serve.
Variations, origin and virgin version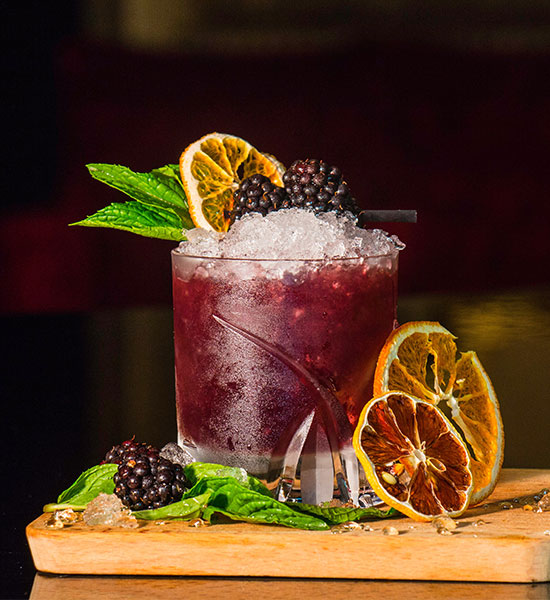 Variations of Bramble
Bramble is in itself a variation of Gin Sour. There are not many variations of the cocktail, but finally, take courage if you're looking for a slightly sweeter version.
When you mix a Bramble with blackberry jam, you get… Jam Bramble! This option is, of course, a little more sugary, but you can always satisfy the sweet tooth more or less, depending on the amount of jam.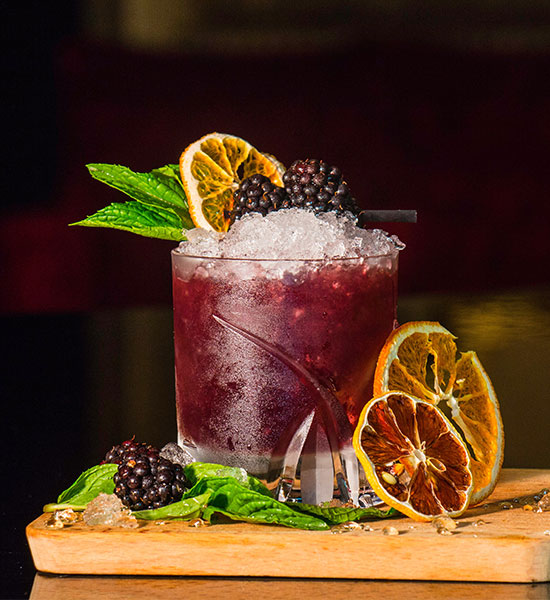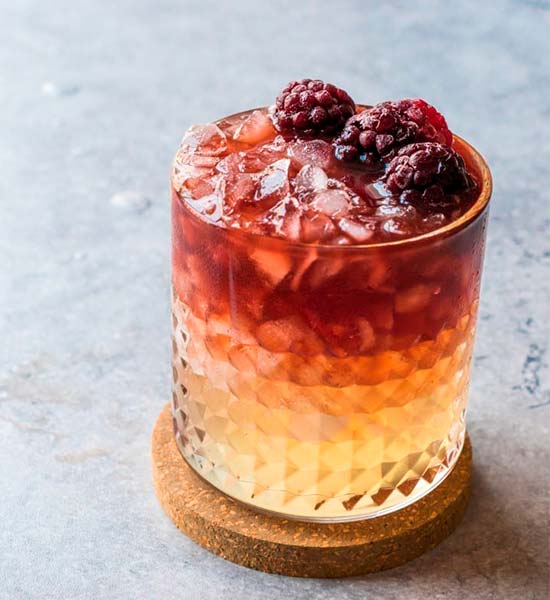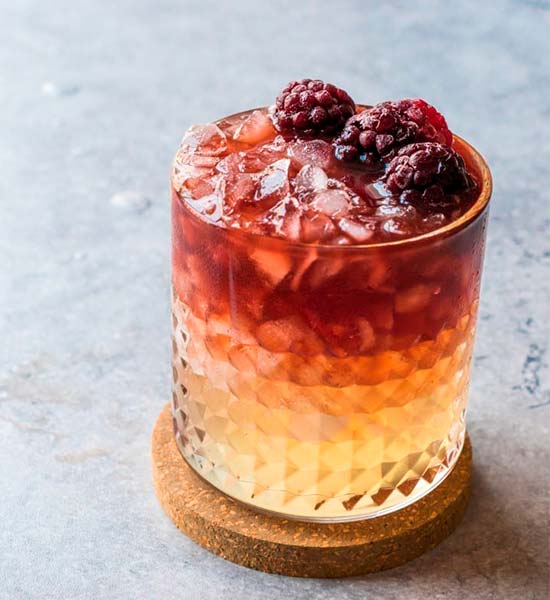 Bramble origin
'Bramble' means blackberry bush in English. In 80s England, Bramble has its origins, where bartender Dick Bradshell mixed it at Fred's Club in London for the first time. He was tired of the fact that there was not yet a delicious cocktail on the menu that was British-inspired.
The Bramble cocktail has still not gained recognition as a classic as it is still too new on the menu. Nevertheless, it is categorized as a modern classic in the bar environment, as it is widely known here.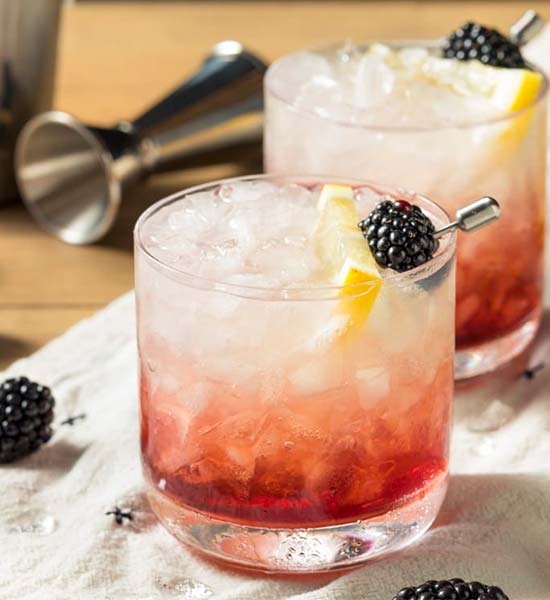 Non-alcoholic Bramble
Of course, a non-alcoholic Bramble will not be quite like the classic cocktail, as the heat and strength of spirits are hard to find in other ingredients. However, it does not change the fact that an alcohol-free Bramble tastes lovely and refreshing – and then it can be served to both children and people who prefer to avoid alcohol.
Ingredients
5 cl sparkling water
2 cl lemon juice
2 cl syrup
3 cl blackberry syrup
2 pcs. blackberry
120 g ice cubes
Instructions
Shake lemon juice and syrup.
Strain into a glass filled with ice and top with water.
Pour blackberry syrup over the back of a spoon. It settles as a layer on top of the cocktail.
Garnish with two blackberries and serve.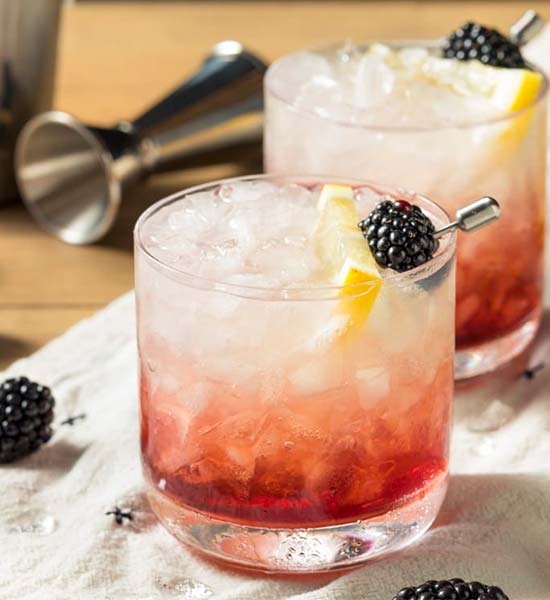 Hold your next party with free bar
We deliver the complete bar, and serve your guests!