White Russian is a bomb of sweet taste and a creamy texture. The cocktail tastes most of all a delicious ice cream dessert – with alcohol. Can it get much better?
Ingredients

2 cl vodka
4 cl Kahlua
6 cl milk
3 pcs. coffee beans for decoration
115 g ice cubes
1 pc. lowball glass
Instructions

Fill a lowball glass with ice cubes.
Fill a shaker with ice cubes.
Pour vodka and Kahlúa into the shaker and shake thoroughly.
Strain into the glass.
Pour milk on top.
Garnish with 3 coffee beans on top.
Worth knowing about White Russian
Alternative ingredients and its origin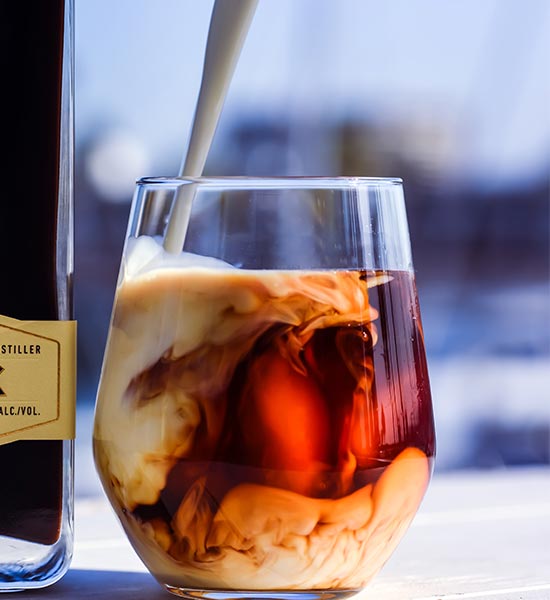 Variations of White Russian
The original recipe for White Russian is nothing short of ingenious. Dots. But maybe you still want to try your hand at new ingredients after drinking the original White Russian over and over again.
White Russian is a heavy cocktail. Therefore, you can try topping it with a bit of cola to give it a fresh breath. Do you need to quicken up? Then add 2 cl of strong coffee so that the cocktail gets even more power on the coffee taste.
The more concrete recipes for variations: Black Russian, Blanco 43 or a Mudslide.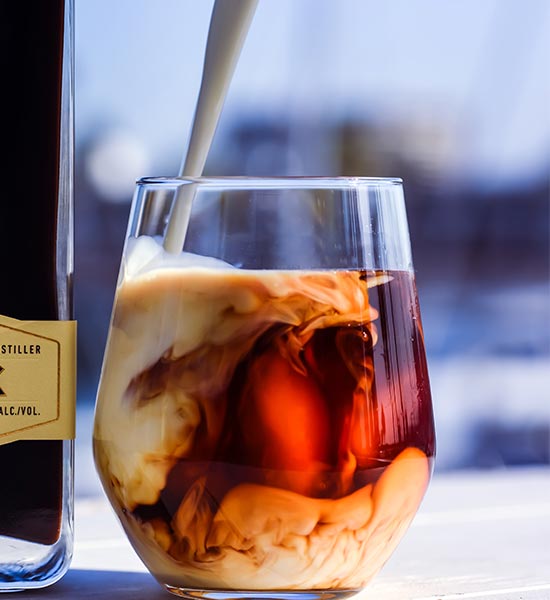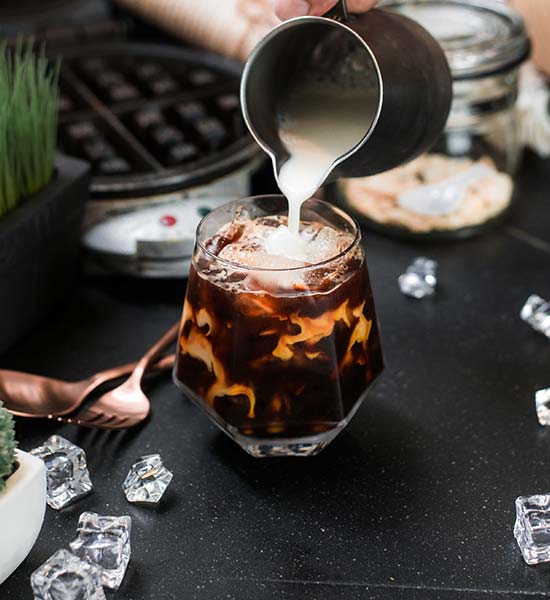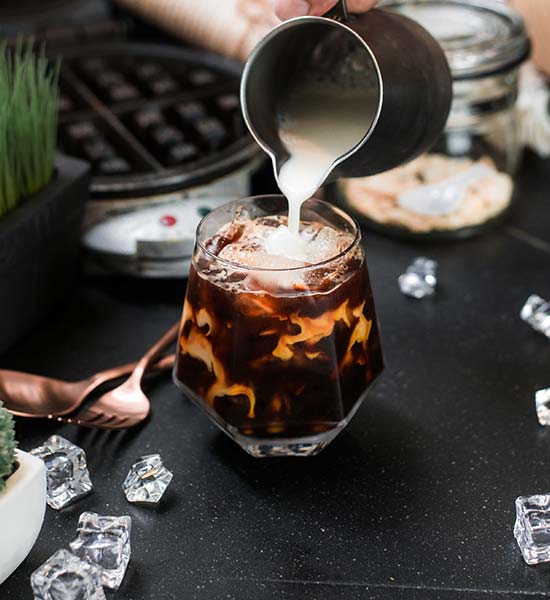 White Russian origin
One might well be tempted to believe that White Russian originated in Russia. But the cocktail was invented by a Belgian bartender who gave it its name because of vodka.
White Russian is a successor to Black Russian, which was first mixed in 1949. Black Russian consists exclusively of coffee liqueur and vodka, but since then, the cream has been added, White Russian became a reality.
The popularity of the cocktail has varied over time. It rose through the 1960s and again in 1998, starring in The Big Lebowski drinking a White Russian 9 times throughout the film.
High-end cocktails ad libitum?
Should your next party have that extra? Rent a full bar with a high-end cocktails ad libitum!