The Kung Fu drink instantly takes you back to the childhood ice cream of the same name! The refreshing drink is perfect for the hot summer days with its refreshing taste.
Ingredients

2 cl Jägermeister
2 cl Pisang Ambon
16 cl Coca Cola
1 slice of lime
75 g ice cubes
Instructions

Fill your glass with ice cubes.
Pour both Jägermeister and Pisang Ambon into the glass.
Add Coca Cola and the lime slice and serve.
The origin of the drink and other good classics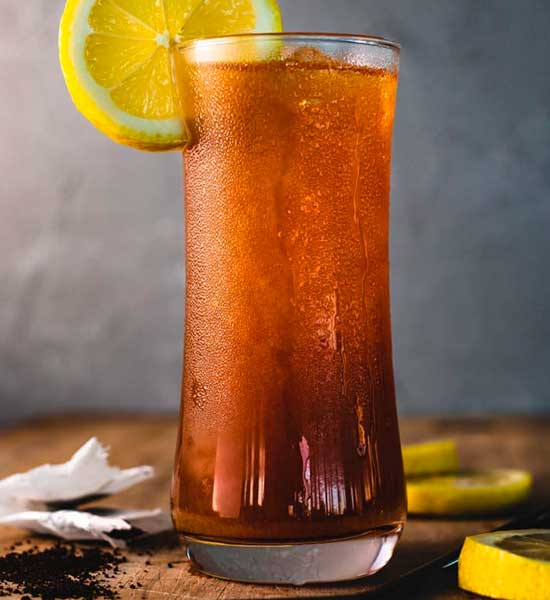 Kung Fu origin
The origins of the Kung Fu drink probably do not come back to haunt you. The name and taste tell the most. The drink dates from the 90s and has since become an iconic drink. With the taste of the famous ice cream of the same name, it quickly became a favorite with many.
Today, it may have gone a bit into oblivion, but that does not change the fact that it still does well on any menu.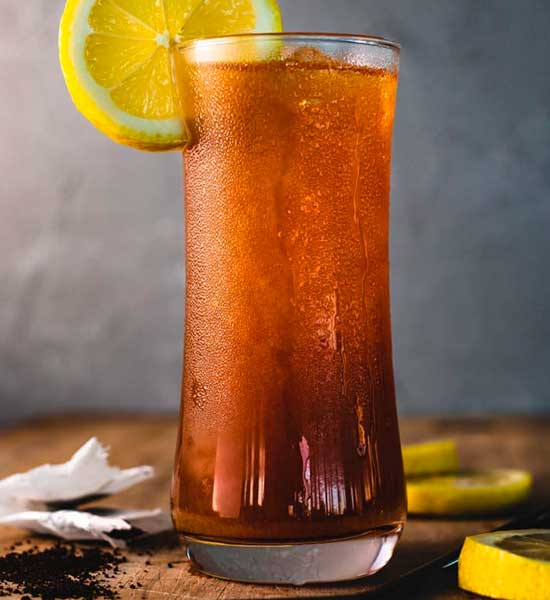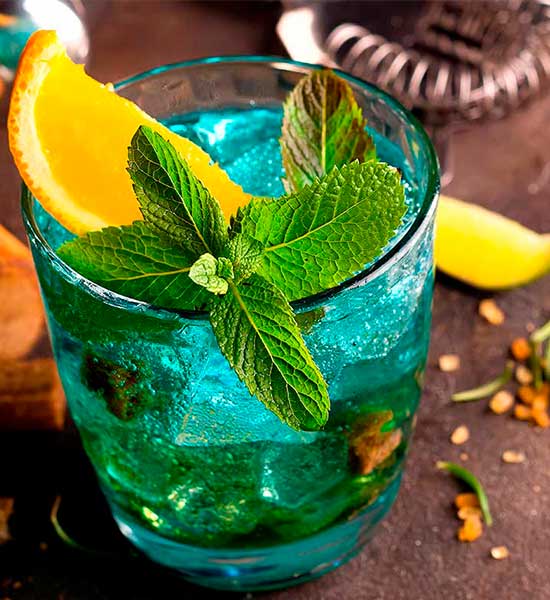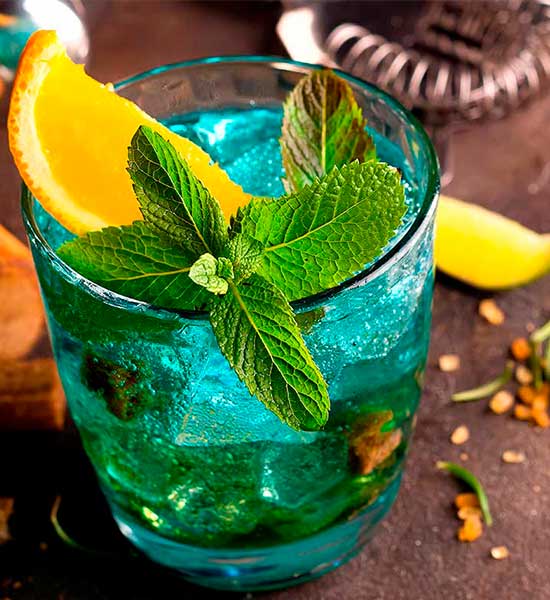 Other classics
If you are in the mood for a classic or just a simple and tasty drink, then there is plenty to choose from! Do you want to stay in the same universe as the Kung Fu drink? Try, for example, a Polar Bear, Champagne Soda, or a Fire Truck. They all go well together!
It is also quite obvious to serve them all for a party. In any case, there should be no doubt that all the guests will be sent back to the good times of the 90s.
With our complete bar solution, you are guaranteed delicious cocktails throughout the evening – ad libitum. Everything is included: spirits, glasses, ice cubes, equipment, and ingredients.