Gin Hass® is always a popular choice. Why not try this ice-cold version, a Frozen Gin Hass®? The cocktail combines the delicious consistency of slush ice with the spicy gin and the ripe mango flavor. Without a doubt a crowd-pleaser.
Ingredients

4 cl gin
4 cl Gin Hass® Mango Syrup
10 cl lemon soda
200 g ice cubes
1 slice dried lime
Instructions

Blend ice cubes with gin and Gin Hass® Mango Syrup.
Stir in lemon soda.
Pour the cocktail into a lowball glass.
Garnish with a dried slice of lime and serve.
We blend a Frozen Gin Hass® with the original mango syrup by Kim Hass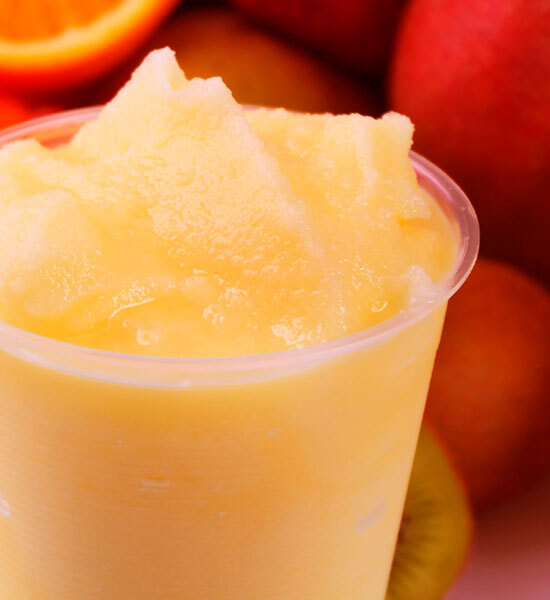 A twist of the original
A Frozen Gin Hass® is a twist of the original recipe. A Gin Hass usually does not have the consistency of slush ice.
The two variants can be somewhat different. If you are in the mood for something cool or a dessert, then a Frozen Gin Hass® is a perfect choice. The blended ice cubes give you the feeling of cooling down with a slush of ice in the hot weather.
Are you generally crazy about Gin Hass? Then you will love this cool edition too!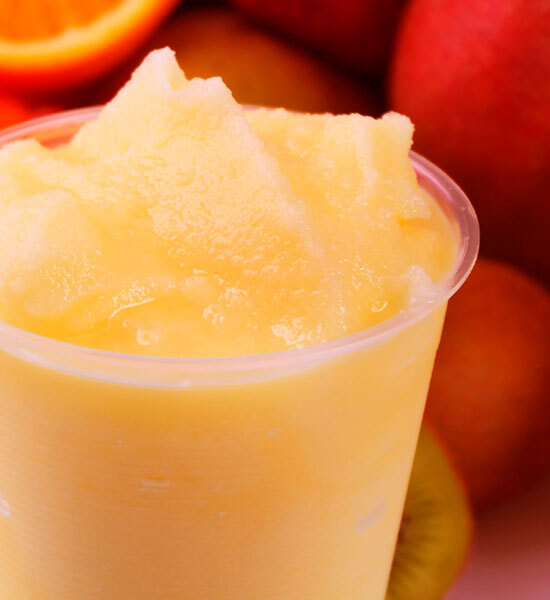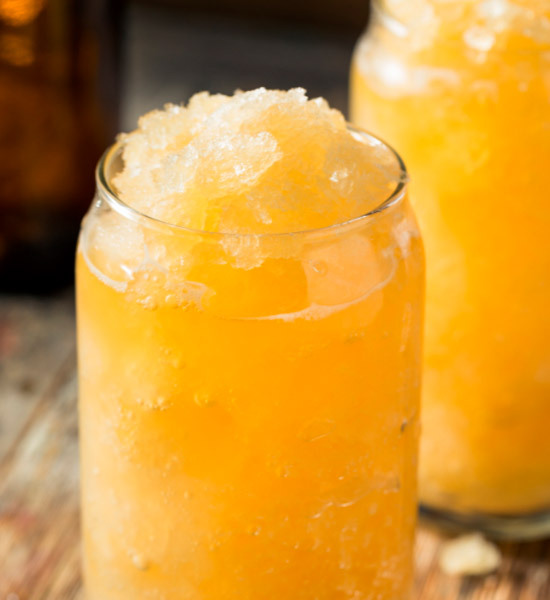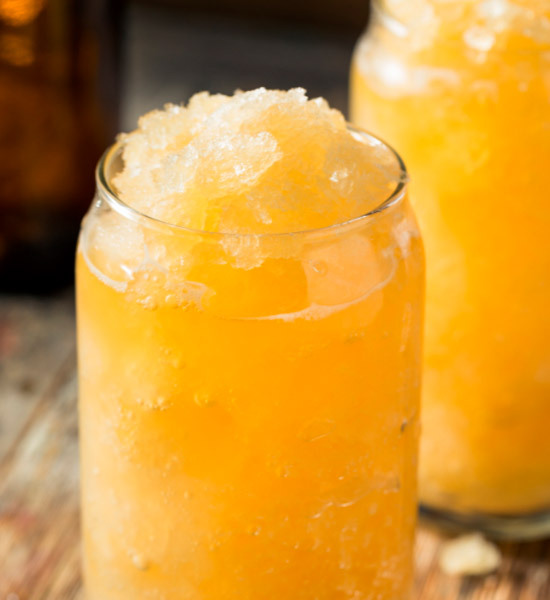 Non-alcoholic Frozen Gin Hass®
Should the children also be able to participate? Do you want to avoid the slightly higher per mille?
An alcohol-free Frozen Gin Hass® is a delicious alternative where you will not miss gin at all!
The only difference in the recipe is that you omit gin. If that cocktail is going to lack a little edge, you can advantageously add a little squeezed lime juice. Then the taste experience gets a little acid.
Offer your guests a free bar
Hold this year's party with a free bar! We provide high-end cocktails, mixed by professional bartenders.